Course details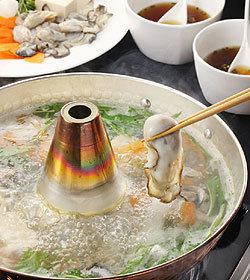 【All-you-can eat raw oyster shabu-shabu pan】 + 【5 cuisine included】 February limited plan! 3,000 yen now!
3,000 yen
Friday · The day before holiday is + 500 yen
Shabu-shabu homemade sushi with fresh oysters that can be eaten even by raw fisherman's life!
It is a super-profitable banquet plan with 5 items of dishes boasting even more!
Course menu
1) Prevention of hangover! 【Edamame】
2) Kushiro Produce! Popularity No. 1! Genki Broiled Dead Saba
3) Full copy of the recipe of authentic Miyazaki! 【Extreme chicken southern barren】
4) Class B gourmet in Shimane prefecture! Pineapple fried frying 【red onion】
※ ※ refilling! 【Raw oyster shabu-shabu pot】
5) The royal road of the hot pot! 【Udon】